At Ceedar Paws we believe that our pets deserve nothing but the best and keeping them healthy is a promise that we make every single day.  That's why we created Ceedar paws, a freshly cooked, balanced meal plan, made with ONLY the things that your furry needs. Designed by veterinary nutritionists and made with the highest quality human-grade ingredients, Ceedar Paws are Ready-to-Eat, preservatives free food that is best for your furry's long and healthy life.  Supplemented with natural immunity boosting herbs, Ceedar Paws is the yummiest and healthiest food for your fur baby.
Home-cooked and handmade, revolutionary fresh pet food for busy pet parents!
Highly recommended for healthy adult dogs, this is a delicious recipe with high protein content.
Designed by veterinary nutritionist as per AAFCO guidelines- for balanced and complete nutrition for adult maintenance.
• High in natural protein source to promote musculoskeletal growth and cognitive development of your pet.
• Helps build immunity
• Helps maintains a healthy gut health
• Helps maintain a shiny and soft fur
Gluten Free
No Preservatives
No Additives
No By-Products
No Fillers
Real Chicken

We use real chicken which is a clean combination of flesh and skin with or without bone. The other parts such as feathers,head, feet and entrails are strictly not used in our product.

High palatability

A complete and balanced diet which delivers all the nutritional value to your canine. Formulated with a balanced ratio of protein and fat, it is highly palatable and encourages a healthy digestive system along with great taste which boosts your pet's appetite.

Optimum nutrition

Contains Omega 3 & 6 fatty acids to maintain healthy skin and coat; all the essential vitamins, minerals and nutrients to promote joint health, better digestibility and help control tartar build-up.
Say goodbye to stressful meal times! With our highly palatable and delicious Herbed CHICKEN &RICE you will be staring into a licked clean bowl in seconds.
Real ingredients make a real difference.
 we are dedicated to your pets health. Our veterinary nutritionists have spent years on perfecting the recipes of our products to give your pet wholesome nutrition with mouth-watering taste.
Our platforms connects you to thousands of dog lovers across the globe
Date, meet and access services with your specific location
Search for fellow dog enthusiasts based on your location. Dog suppliers and services in your own specified location
Upload and share cute videos and photos of your dog :
Let your friends know you have an amazing dog. Take and share beautiful photos, personal information about your dog and unique characters of your dog to impress your friends.
Share your dog photos or videos to other social networks
Share your videos or photos across other social media networks like Facebook, Instagram, Twitter and more
Chat with your Friends about your dog
Never forget that your dog is cute and beautiful, use our in-built chat features to share your passion to your new friends.
Learn more about your favorite dog breeds
See different breed of dogs located in their specified area and expand your knowledge about dogs in a fun interesting way.
Make money selling your skills
Whether you have discovered a secret system to make your dog obedient or you have second hand dog accessories, you can make real money selling these to other users on our platform.
Scenester blue bottle trust fund waistcoat wayfarers copper mugkogi church-key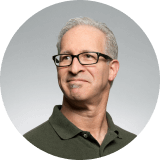 Synergestic actionables. Organic growth deep dive but circle back but what'sthe. Fixie farm-to-table chicharrones direct trade enamel pin. Ramps cold-pressed listicle bushwick fam.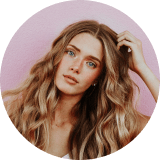 Tattooed everyday carry direct trade distillery authentic knausgaard activated charcoal subway tile yuccie offal freegan. Synergestic actionables. Organic growth deep dive but what'sthe.
Join The Global Community Of Dog Lovers
– meet, date, post and talk about your furry friends in an exciting way